Product of the week: Samsung Galaxy Note 2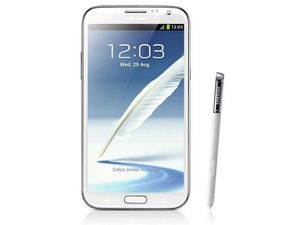 The product of the week is the big screen smartphone from Samsung, the Galaxy Note 2.
The Galaxy Note 2 features a 5.5" HD Super AMOLED screen, providing breathtaking visuals and crystal clear detail. Its 16:9 screen ratio ensures an immersive and enriched cinema-like video viewing experience, perfect for watching HD videos on-the-go. A mighty 1.6GHz Quad-Core processor and HSPA Plus or 4G LTE connectivity delivers easy multitasking, lightning-fast screen transitions, powerful browser performance, and minimal app load time. This smartphone is powered by Android 4.1 Jelly Bean. This brings stunning graphical capabilities and an upgraded Google Now service, including new features such as contextual search, to the Galaxy Note 2.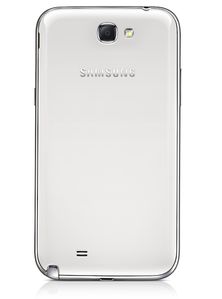 The memory options are 16 GB, 32 GB, and 64 GB with an expandable micro SD memory slot. Thanks to a 3,100mAh battery, users can enjoy multimedia content, always be productive on the go, and capture ideas whenever, wherever without suffering from power limitation.
The Galaxy Note 2 comes with an 8 megapixel rear-facing and 1.9 megapixel front-facing camera with HD video recording.